VIENNA, 13 September 2017 – The military plays an important role in moving forward the Women, Peace and Security agenda by increasing women's representation in the army and enhancing their role in both conflict-related and peacetime operations, said speakers in the session of the Forum for Security Co-operation held today under Serbia's Chairmanship in Vienna.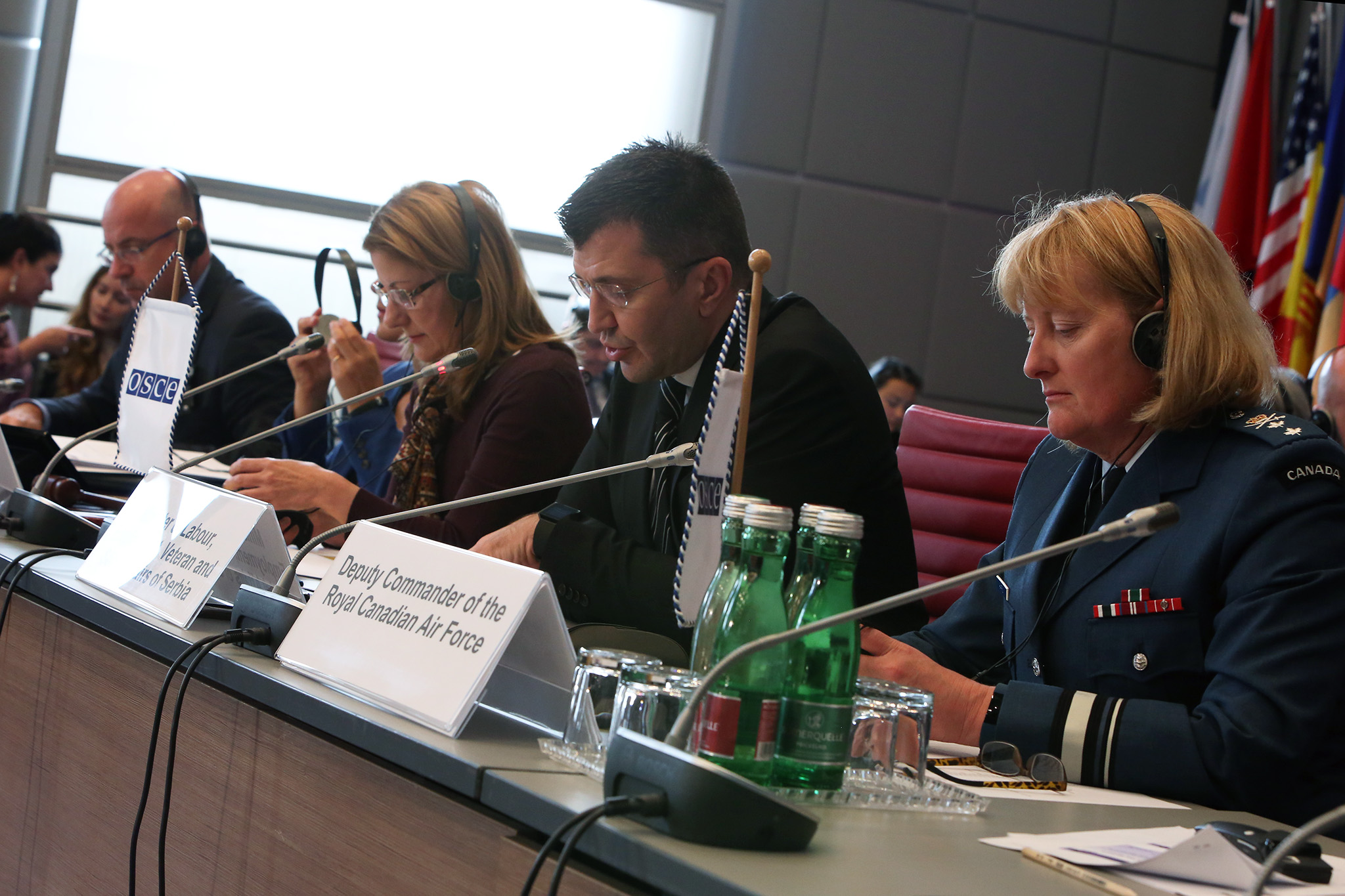 Opening the session, Serbia's Minister of Labour, Employment, Veteran and Social Affairs, Zoran Djordjevic, announced that his country launched the implementation of its second National Action Plan (NAP) for the implementation of United Nations Security Council Resolution (UNSCR) 1325 on Women, Peace and Security, adopted in May for the years 2017 to 2020.
The second NAP "contains activities aimed at preventing violence against women in multinational operations, in conflict and post-conflict rehabilitation of society, and in crisis and emergency situations," Djordjevic said. He added that the new NAP foresees the establishment of Focal Points for its implementation at all levels. "Some ministries, including the Ministry of Defence, are dedicating not only human, but also financial resources," he said.
"The Government of Serbia is committed to the protection of women's rights and promotion of the UNSCR 1325 goals in Serbia and on the international level," Djordjevic stressed.