OSCE Chairmanship's Sports Event 2015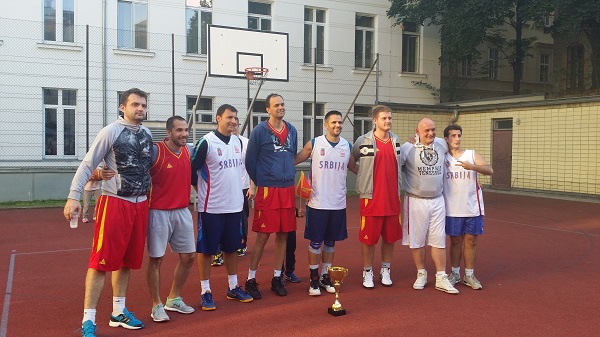 As a part of the OSCE tradition, the Serbian Permanent Mission to the OSCE organized a Chairmanship's Sports Event, with basketball as the chosen sport, having in mind this year's Eurobasket 2015.
The purpose of the event was to expand our existing links and cooperation and to create new friendships while strengthening old ones.
16 teams from the OSCE Participating States, OSCE Secretariat and OSCE Parliamentary Assembly competed in a friendly and lively atmosphere, with the team Montenegro bringing home the trophy. Other teams in the top four include Serbia, Lithuania and Montenegro 2.
Below, you can find some pictures from the Tournament and share the exciting moments of the event.
photo_1 photo_2 photo_3 photo_4 photo_5 photo_6 photo_7 photo_8 photo_9 photo_10 photo_11 photo_12 photo_13